ENDORSEMENTS:
Knox County Republican Party
Delaware County Republican Club East
Ohio Republican PAC
Ohio Right to Life PAC
Ohio Value Voters
Right to Life Action Coalition of Ohio
Cleveland Right to Life
National Association for Gun Rights
Associated Builders and Contractors of Ohio
Central Ohio Associated Builders and Contractors
Conservative Republican Leadership Committee
Personal endorsements:
Janet Folger Porter, creator of the Heartbeat Bill;
Linda Reidelbach, former State Representative
Alice Nicks, former candidate for State Board of Education and long-time Delaware County Republican Central Committee member
Jim Burgess, Franklin County Republican State Central Committeeman
Endorsed by Delaware County Sheriff Russ Martin
Endorsed by Delaware County Prosecutor Melissa Schiffel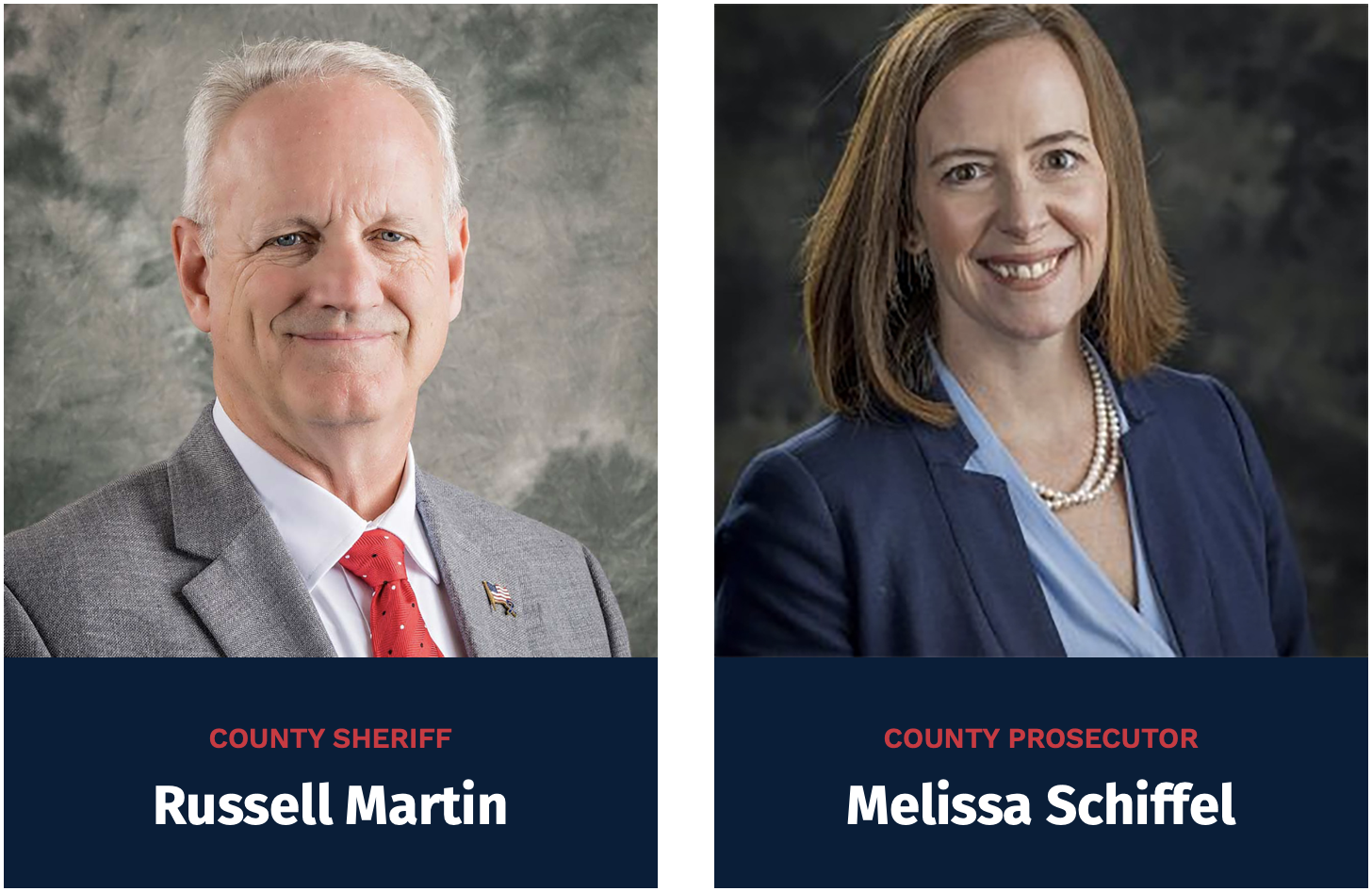 Endorsed by Knox County Prosecutor Chip McConville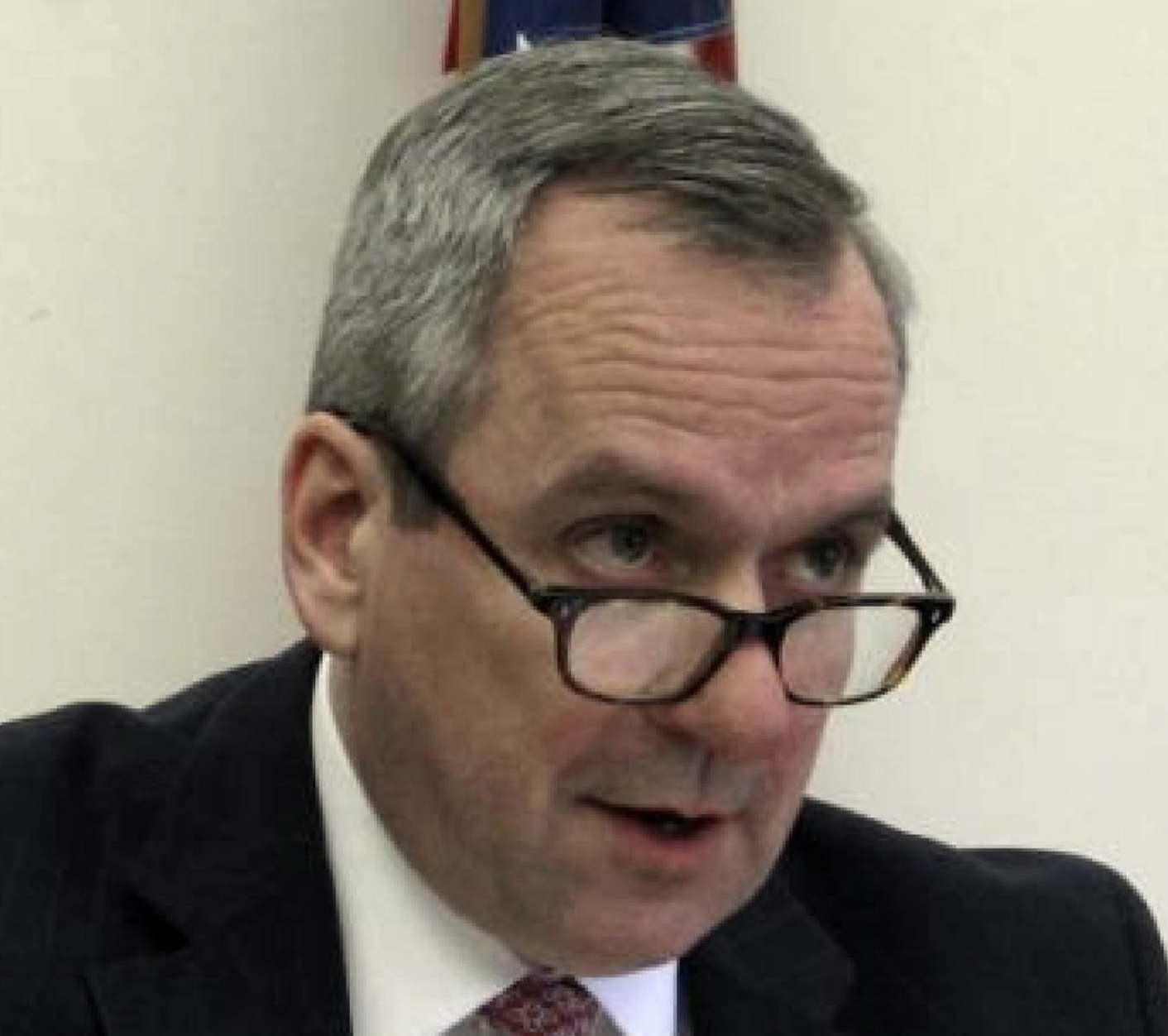 Endorsed by Knox County Sheriff David Shaffer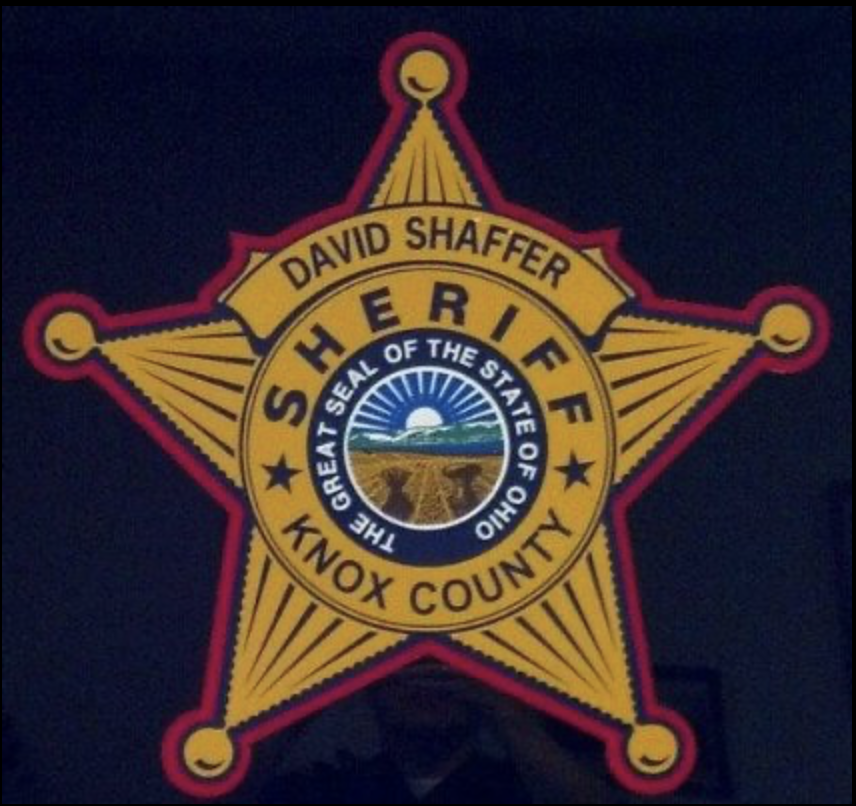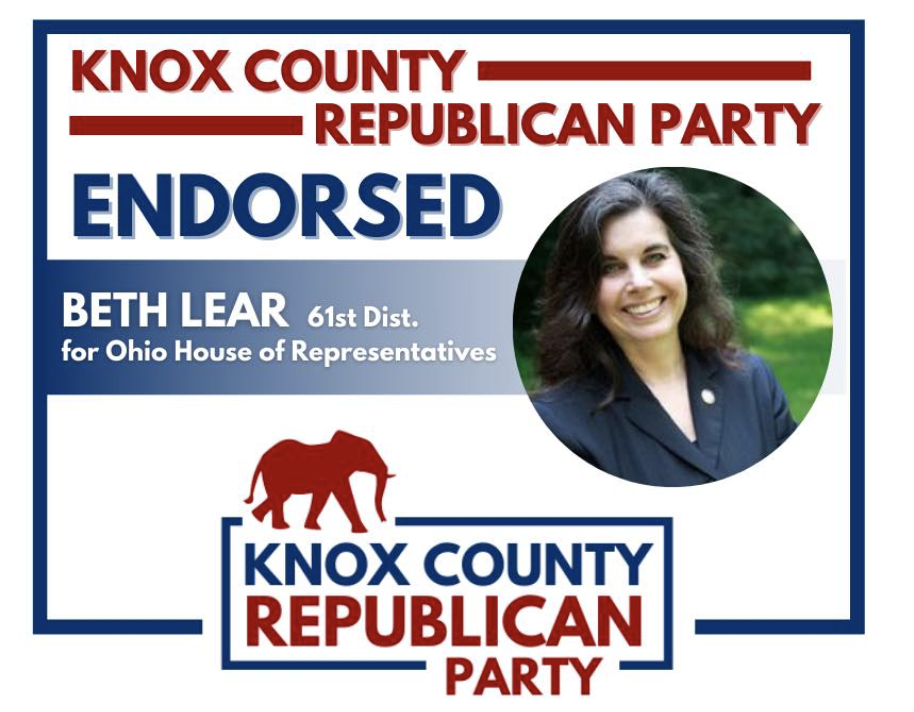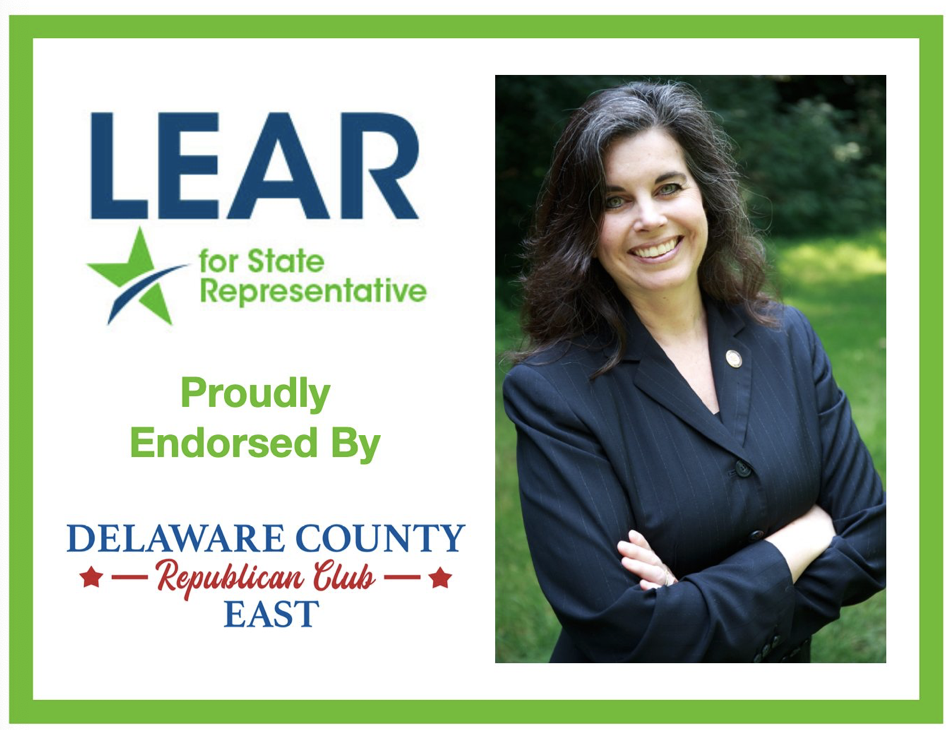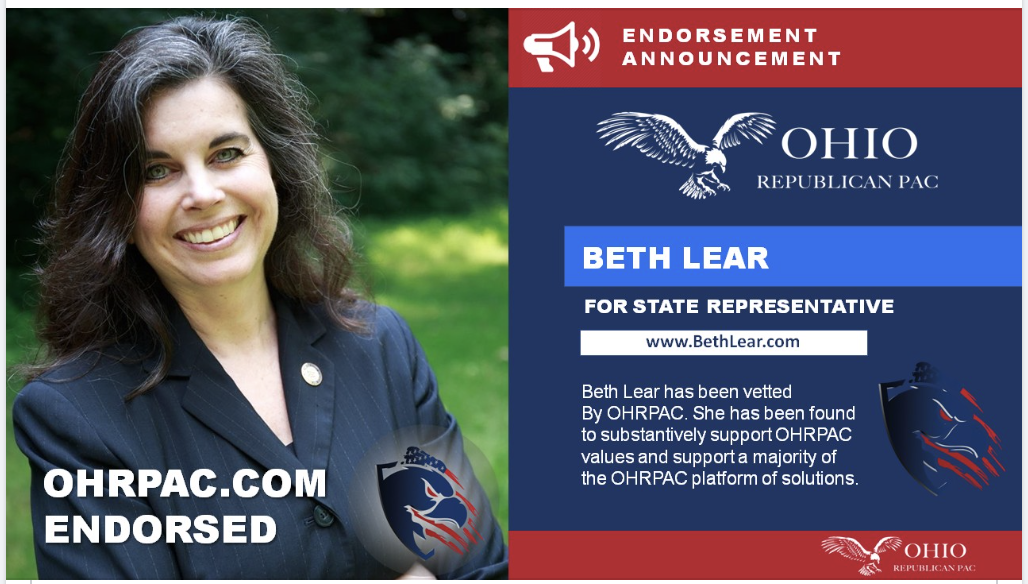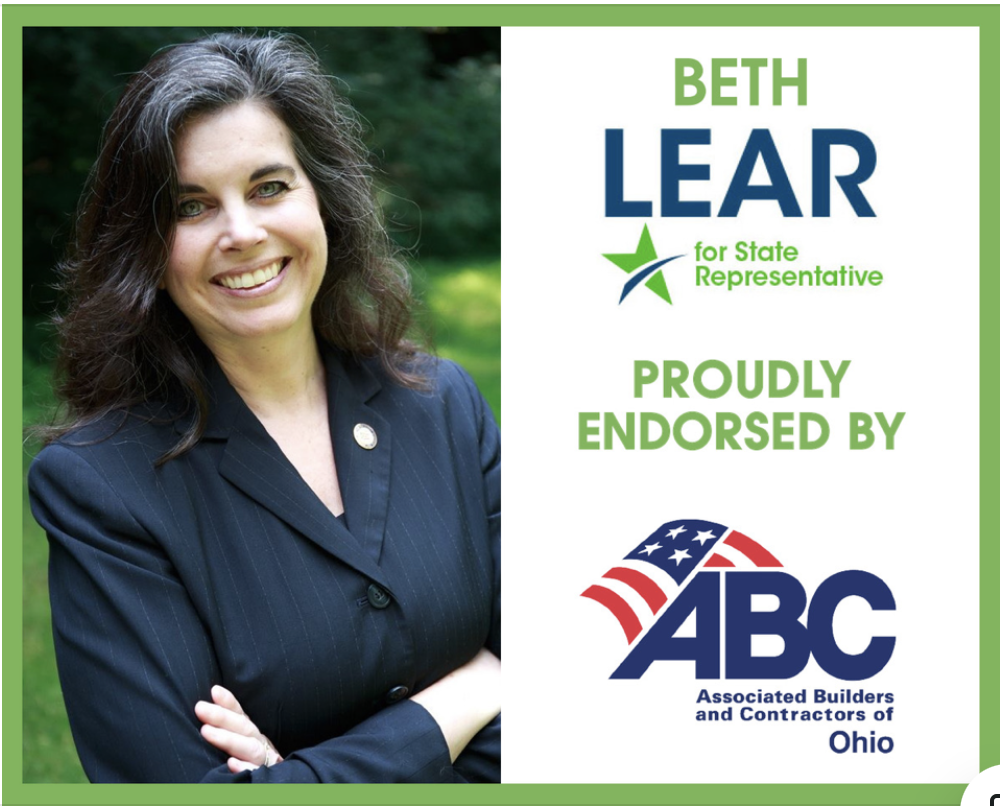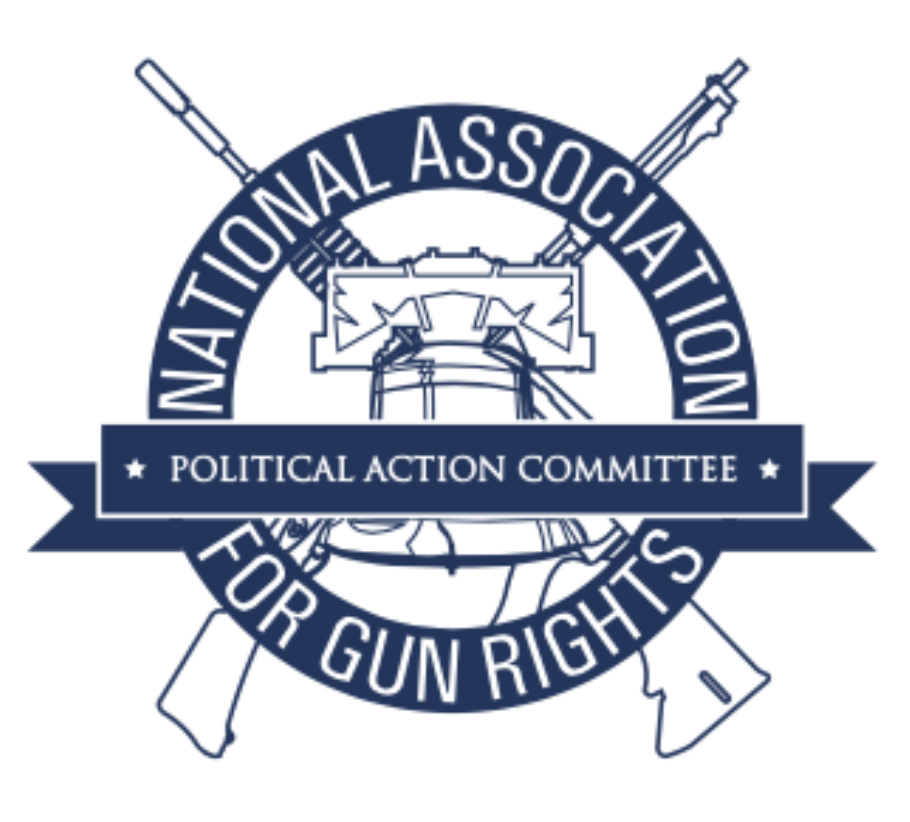 Please support Beth Lear for Ohio House. She needs your help making phone calls, distributing signs (put one in your yard or window!), supporting her on social media and more.
YES! I WANT TO HELP ELECT BETH LEAR — A BATTLE-TESTED FIGHTER!!!
Lear for Liberty
7490 Big Walnut Road
Galena , OH 43021